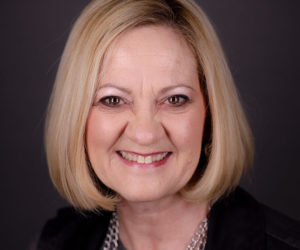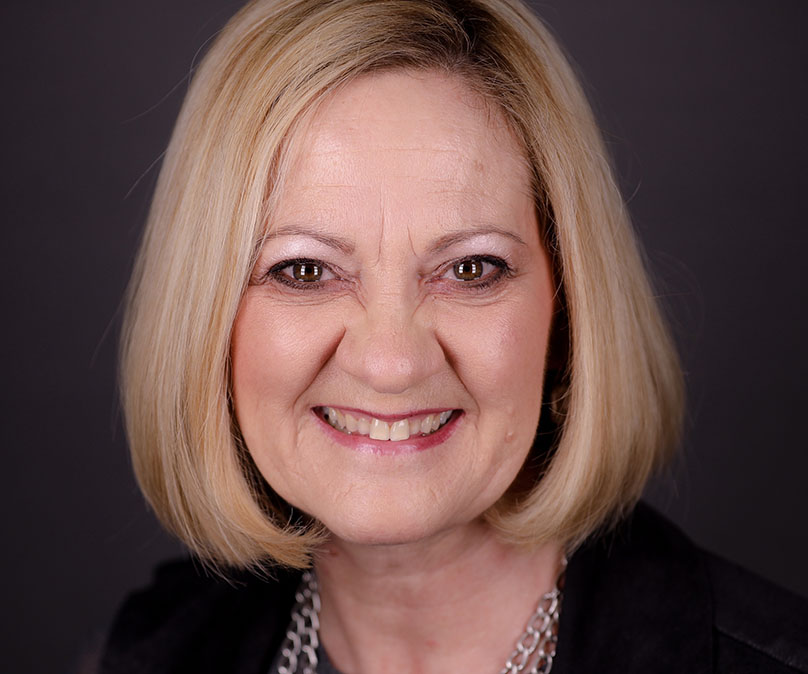 Emra Smith – Founder, President/CEO
http://www.emrasmith.com/

Emra Smith is the Founder, President & CEO for the International School of Story where she has created a Place and Platform where women give and receive HOPE, empowered to boldly step into their stories., finding purpose for their dreams with goals and entrepreneurial ventures.  Emra is creator of the HOPE Doll Project and HOPE Walk and Voices of Hope.
Emra is a TEDX, Global Speaker, Author, Speaker, Corporate Trainer, Executive Life Coach – a Social Impact Entrepreneur.
Emra is a Facilitator of HOPE currently writing her 5th book and developing The HOPE App which is Your Private Mentor Coach to prevent emotions from escalating when you're under stress. Keeping you focused on HOPE, not anxiety, depression and being ineffective. Emra is passionate about inclusion in diversity, helping women unpack, heal, find purpose, write and publish their stories of HOPE.
As a sought after Executive & Life Coach for leaders to facilitate change, Emra is a Certified Coach through Coach Training Alliance and has also completed Licensure and Specialty-Certification as a New Life Story® Wellness Coach.  Her expertise in the psychology and neuroscience of coaching extends her considerable experience in Life Coaching.
Emra started speaking and teaching as a teen in her church and continued to do so throughout her Marketing & Sales career. She became a Corporate Trainer in the Hospitality Industry and further specialized in Customer Service and numerous Human Resource and safety training. Emra is a global speaker who speaks to many various organizations, churches and corporations.
Emra has differentiated herself through her unique and powerful inspirational speaking which is poured into any given topic or training.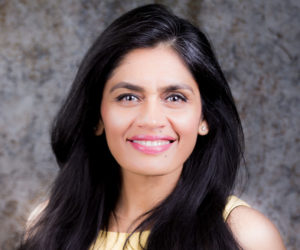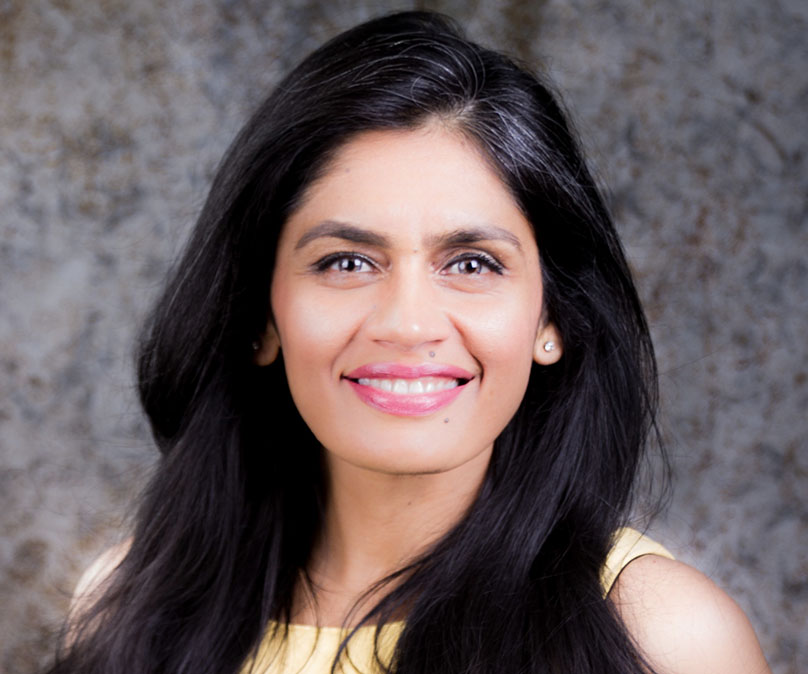 Shaillee Chopra – Chief Strategy Officer
https://shaillee.com/

Shaillee is a technology and operations optimization advisor specializing in developing and managing innovative services portfolios for health systems and service collaboratives. She is highly experienced in leading transformation solutions that generate measurable value and create performance excellence. Recognized as a national expert in business innovation and analytics,
Shaillee works with organizations globally to build strategies that align organizations' business objectives with evolving market trends, positioning them for sustainable success. She currently runs healthcare consulting firm, leading the Digital Innovation and Advanced Analytics services portfolio for Lumina Health Partners. Prior to running a successful healthcare consulting practice, Shaillee has held positions as global leader Digital Health and Advanced Analytics; Chief Data Officer, VP Customer Success, IT Director Interoperability and Continuum of Care; and National Lead Business Services Transformation.
As Chief Global Strategy Officer with Empower Billion Women Foundation, Shaillee assists with development and execution of global strategy allowing EBW to expand its contribution and impact within domestic and international markets by financially empowering women to launch, grow and scale their businesses and support UN Sustainable Development Goal of gender equality.
With the bulk of her primary education from India, she got her bachelor's in business administration from Eastern Michigan University in Michigan, USA. Shaillee also works with high risk youth, teaching mindfulness as a tool to create academic and behavioral excellence. She lives in Austin, Texas with two rambunctious boys and her husband.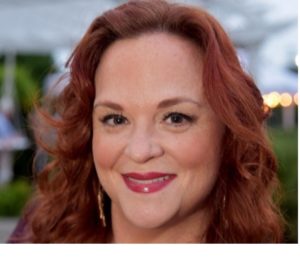 Kimberly Barr – Secretary
Kimberly grew up on Cape Cod, The Cape as locals call it, is quiet during the cold, snow covered months in the winter with little to do. While in the summer months, approximately 3.5 million tourists come for a visit.
As a child Kim was very restless, always looking to try new things. Being isolated on an island did not present opportunities she was searching for. She left "home" when she was 19 in pursuit of new adventures and new people.
D.C. was her first destination. While there, Kim worked in the Food Service Industry, and tried a small stint at make-up artistry. Kim was ready for more when she decided to join the United States Air Force at the age of 22.
During her time in the Air Force, she was responsible for the training of use, maintenance and placement of critical life sustaining equipment utilized by 1500 aviators and crew members. This was the start of her corporate training passion. Kim also traveled the world, and with her G.I. bill, was able to pursue education.
Kim met her husband during this time, who was also active duty. She left the military after one term about 3 years after 9-11 with the birth of her son as motherhood is the most important role in her life. She and her husband now have a collective family of seven children.
Kim went on to get her Masters in Science degree specializing in Psychology, and has worked many roles in the Mental Health and Developmental Disabilities professional field. Her roles include direct support, mental health/developmental disabilities specialist, case management, managing roles, directorships, and her current passion, consulting in corporate training and compliance.
She and her husband have been in the South for over 20 years and have decided Savannah is their forever home. Wherever Kim resides she is passionate about community, and how she can play a role in making them stronger. She's an advocate for those whose voices are dim, she assists with local non-profit organizations, and joins those groups that are building stronger communities.
She currently does work for EmployAbility, a non-profit organization who assists adult individuals with developmental disabilities be engaged in their community through service and employment. She has been with them for over 5 years and is currently over all training and compliance as their CARF administrator (Commission on Accreditation of Rehabilitation Facilities).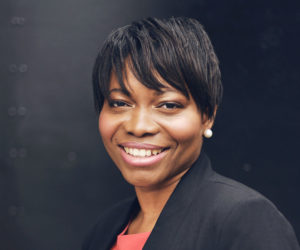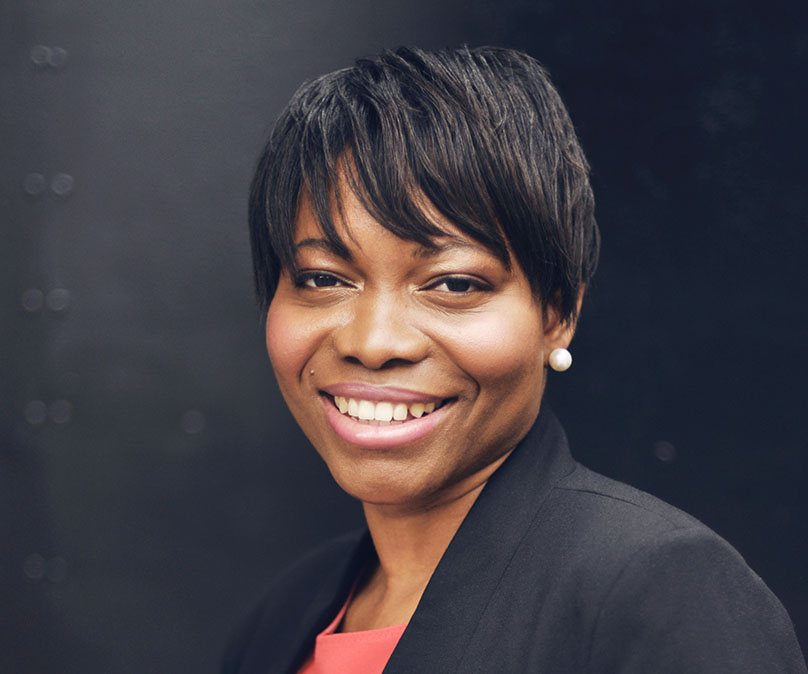 Tina Allton – CFO & Treasurer
http://www.tinaallton.com/

Dr Tina Allton is a global entrepreneur, global keynote speaker, educational psychologist, and an award wiinning business mentor spanning the international business, nonprofit, medical, women's empowerment, and global impact worlds.
Tina has co-founded 6 successful businesses over a 16-year period and worked and mentored over 5,000 entrepreneurs along her career.
Tina is Vice President for the Women's Committee and former High Commissioner to Ghana for the World Business Angels and affiliated partner of the G20 Financial inclusion Committee, she helped identify key partners within the government of Ghana to deliver a comprehensive Africa Master plan developed by the WBAF.
She's the co-founder of Undefeeted, a fastest growth diabetes nonprofit inspired by her daughter, which launched in UK in 2015, within 5 months won an award for Best Not for Profit organisation and has done for for 4 years running, a year to date in 2016 it had had an unprecedented 6.7 Million global reach.
During her time as Co-founder of the Global Humanitarian project HUM in India she work ed with 35, 000+ plus women on entrepreneurship as well as empowering these women through various initiatives.
For over a decade Tina led the multi award winning Circle Podiatry together with her husband to win over 15 awards nationally including Best Small business in London for service excellence.
Tina has a proven track record in leadership, business growth, women's empowerment, sales and global business expansion etc she has personally done over 2.2 million pounds in sales in her own family business.
Tina is a loving wife and mother to her blended family of seven children and one granddaughter.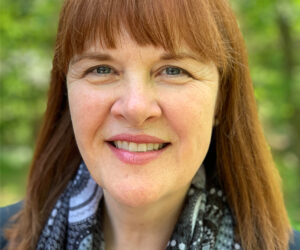 Mim Senft – Board Member
https://motivitypartnerships.com 
Mim is the CEO Motivity Partnerships, Inc. a consulting firm that helps organizations create integrated, actionable and measurable engagement, health and gender/D&I strategy for their workforce.  She is also the co-founder and CEO of Global Women 4 Wellbeing (GW4W), a nonprofit organization focused on empowering more healthy female leadership at all levels for a more sustainable world.
Mim Senft has over 25 years of corporate experience in project management, benefits design and wellness program strategy and implementation.  She had oversight of strategy under the Optum umbrella for the Goldman Sachs Wellness Program, worked with national clients on both benefits design and effective worksite wellness initiatives for over 70 clients while working at NFP.  She combines her benefits underwriting, HR, finance and health/wellbeing expertise to provide more effect ways to create work cultures that are resilient and intentionally inclusive.  She is a speaker at conferences and roundtables on workplace thriving, gender balance, and creating cultures where there is intentional inclusion and a stronger bottom line.
She holds certifications in group benefits, worksite wellness and property casualty insurance.
Memberships include:  National Wellness Institute (served on the Board of Directors), The Global Wellness Institute's Future of Well Work Initiative, and The American Sustainable Business Council.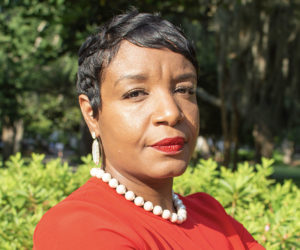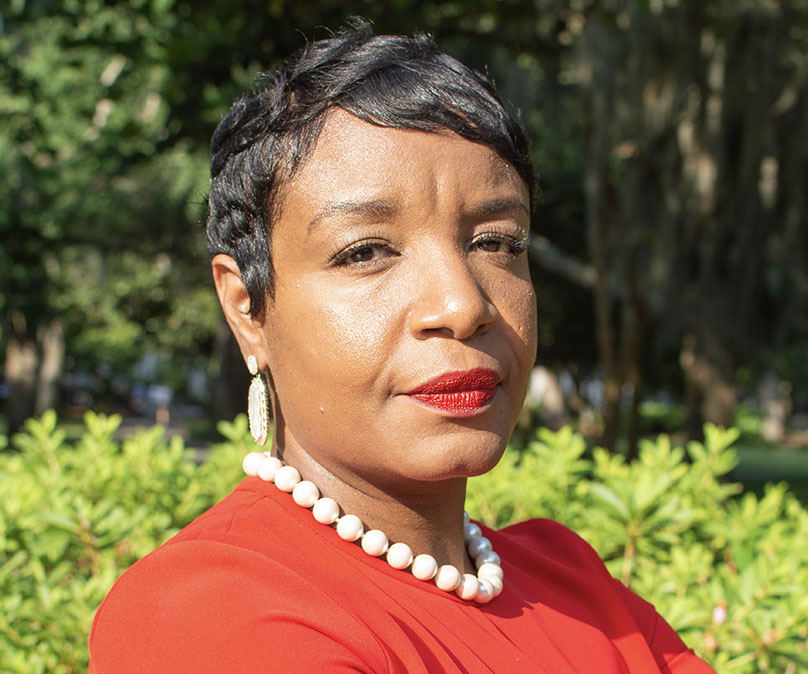 Kesha Gibson-Carter
Kesha Gibson-Carter, is is a highly experienced and multi-faceted social services and non-profit professional, who often gains accolades for her keen ability to resurrect and turn good organizations into great organizations. She is most recognized for her caring spirit and commitment to community. 
For more than two decades she has devoted her career to helping those who cannot help themselves and advocated for individuals who are without a voice and often without hope. 
She has served in the capacity of adjunct instructor and Lead Faculty at St. Leo University and the co-owner & founder of 2717; an educational & sports training facility for student athletes. Most recently, she labored as the Executive Director of the Rape Crisis Center of the Coastal Empire. Here, she transformed the organization, increased income, expanded programming, established new partners and secured a nearly million dollar property prior to departing. Gibson-Carter is most proud of her work to enhance services for survivors and acquire justice for victims of rape and sexual assault.
Other human services work includes advocacy for victims for domestic violence in the District Attorney's office, support to homeless families with children at Family Promise, formerly Interfaith Hospitality Network , administrative programming for nutrition insecure seniors at Senior  Citizens, Inc. 
Kesha was awarded the 2015 Advocate of the year award by the United Way of the Coastal Empire, and led RCC in securing the United Way Volunteer Organization of the year award. Gibson-Carter was appointed to serve on the Georgia State's Sexual Assault Protocol Committee. She also worked to for Chatham County's Child Sex Trafficking Task Force, to support efforts to identify a Safe House within the coastal region. 
She devotes herself to being a resource for people and a conduit for change.
Gibson-Carter is a graduate of Fort Valley State University, where she earned a Bachelor's degree in Criminal Justice, and Savannah State University; where she earned a Master's degree in Public Administration. 
Among all recognition, Gibson-Carter is most proud of her life and role as wife & mother.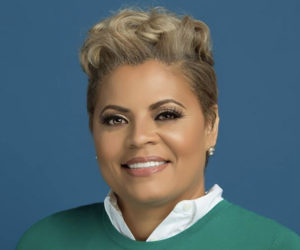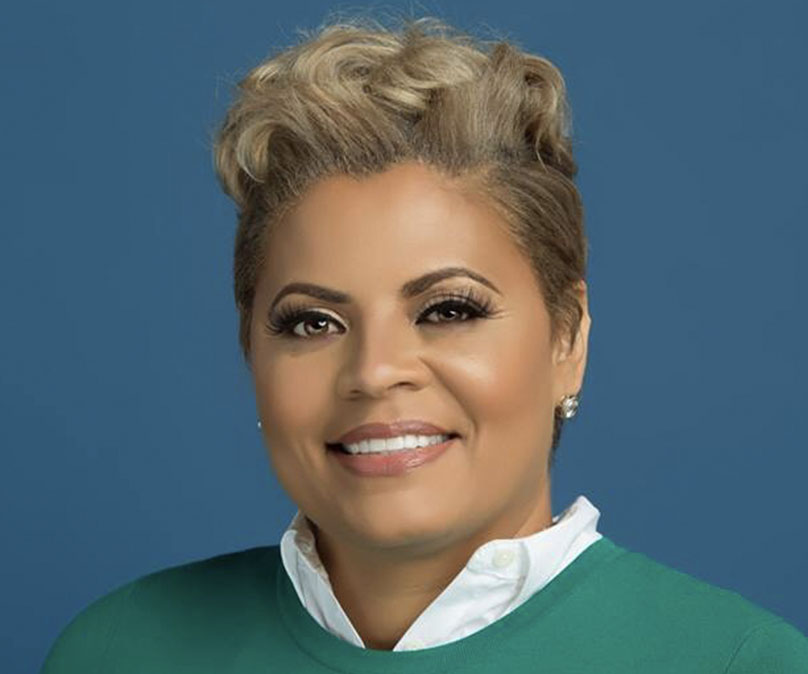 Anna McCoy –  Global Advisor
https://www.annamccoy.com/

Anna can be seen on her TV Show, Anna Live on Facebook and is a a principal and chief strategy and global officer of UrbanAmerica, a private real estate equity and development firm, founded in 1998. Her 25-year unique background brings a multitude of different operating experiences, she is both a creative thinker and influential collaborator. She facilitates UrbanAmerica's New Tax Market Credit program and its women empowerment initiatives. The New Markets Tax Credit (NMTC) was designed to increase the flow of capital to businesses and low-income communities by providing a modest tax incentive to private investors. UA is a certified CDE and has received $267M in NMTC allocations since 2006 and has deployed over $800M in low and moderate communities over the past 18 years through its real estate investments and master plan developments.
Anna is a published author of three books, Walk Powerful at Zero, Woman Act Now and Building Generational Wealth. In 2016, from the President Barak Obama, she received the Presidential Lifetime Achievement Award for Volunteer Service. Anna is the recipient of the Women of Excellence Award from Epitome Magazine, named "The Power Connector" by Effectual Magazine, published in Nigeria. She was awarded an Honorary Doctor of Divinity from St. Thomas College. She was appointed Ambassador at Large by WOLMI.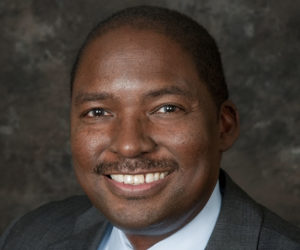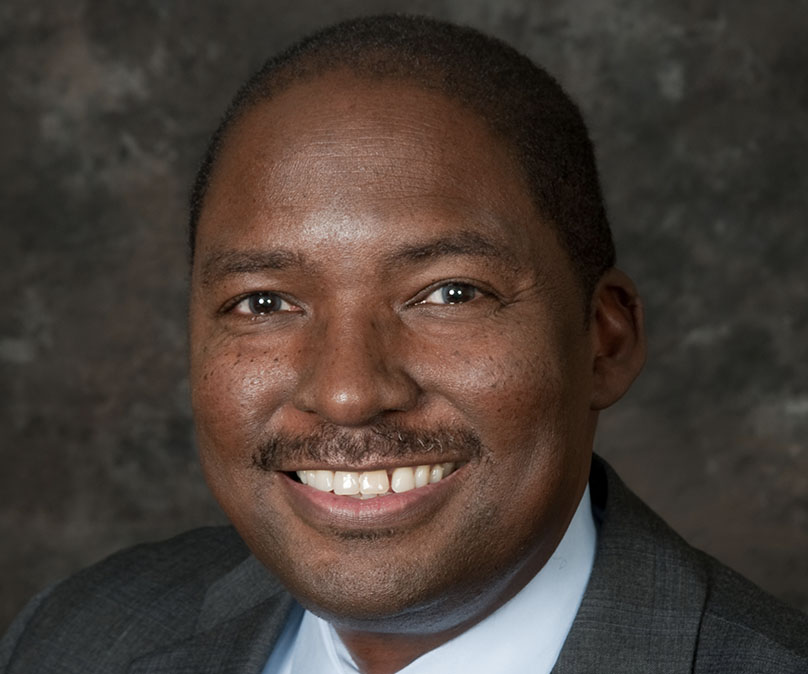 Greg Wallace – Board Advisor
https://kgministries.com/

Greg Wallace helps leaders and organizations achieve their own definition of success as president of The Wallace Group, a management consulting firm and its ministry arm, KG Ministries. He regularly speaks, teaches, writes, and consults on leadership, organizational effectiveness, and change management.
Variety is the spice of Greg's work, academic, and community live. During a 22-year corporate career, he held executive positions that guided strategy, operations, human resources, safety, and training. He has earned degrees in political science, law, and organizational development, and is currently pursuing a doctoral diploma in apostolic leadership. He also serves on a variety of boards that further ministry, empowerment, educational, and leadership missions. Greg has been married to his wife Linda, for more than 20 years, and together they parent a blended family of four adult children and six grandchildren.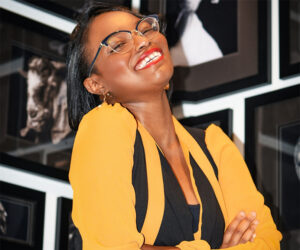 Whitney Barkley – Board Member
https://speakerazzi.com/
Whitney L. Barkley, M.S. is a Content Marketing Strategist at Speakerazzi, a content marketing firm for authors, coaches, and speakers. For more than a decade, she's worked with nonprofits, startups, organizations and influencers across the country to leverage storytelling through repurposed and original content. She is a former social media instructor for the Ohio Media School and the International College of Broadcasting and is passionate about showing others "What Works?" to increase their personal brand and influence through value based content. She is the host of the self-help podcast, Pink Lemonade Podcast, which has more than 44K+ downloads in more than 50 countries and is the recipient of numerous honors and awards.
You matter to God.
Your stories matter to Him. 
The big ones and the everyday little ones. 
It is through you and each of your stories that 
He shares HOPE, LOVE and LIFE to the world around you.